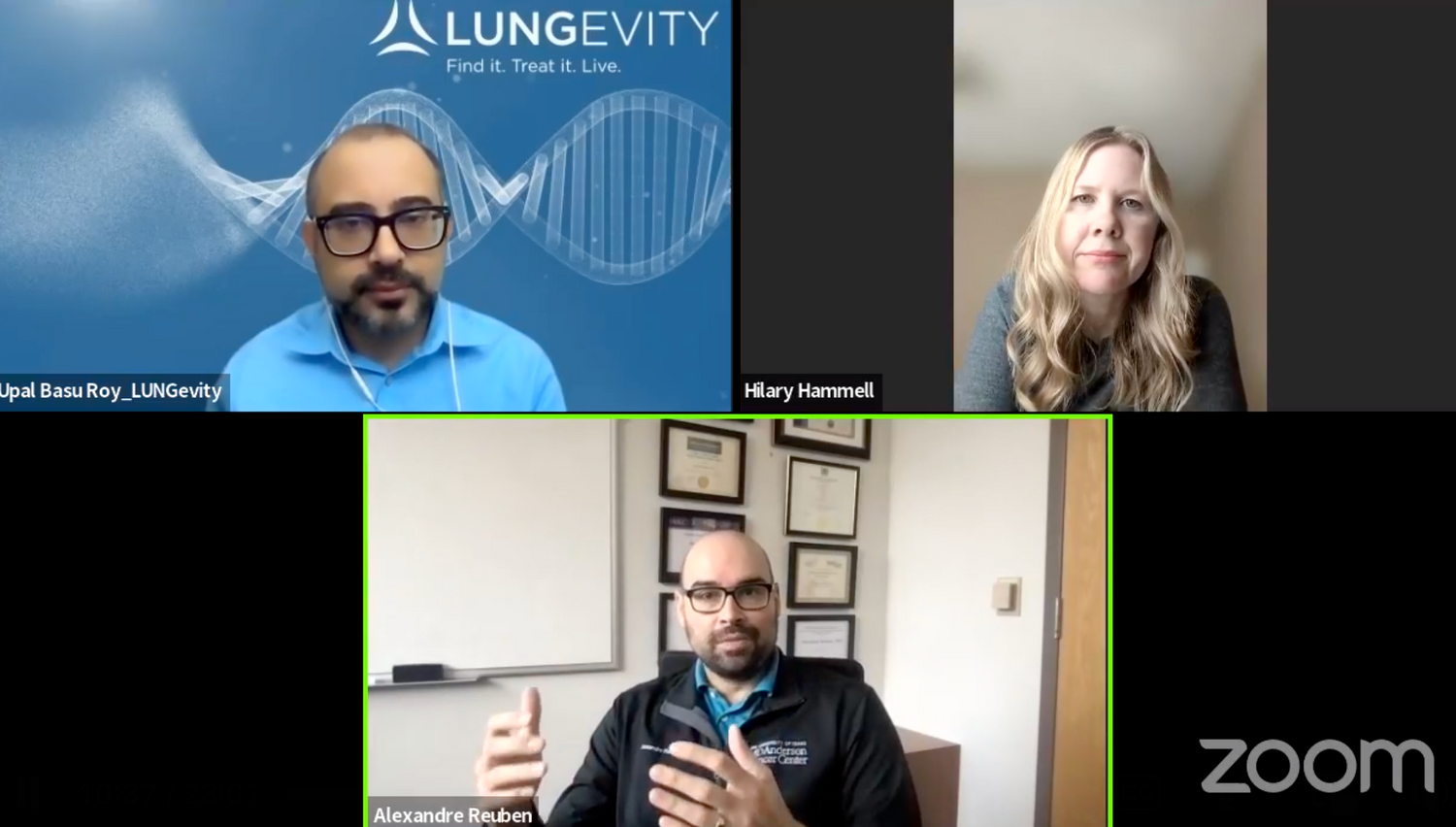 Alexandre Reuben, Ph.D.
Watch as we discuss Dr. Reuben's (Department of Thoracic-Head & Neck Med Onc, Division of Cancer Medicine, MD Anderson Cancer Center) novel research. A RETpositive research grant is helping to find new ways to harness the immune system to tackle RET- driven cancer.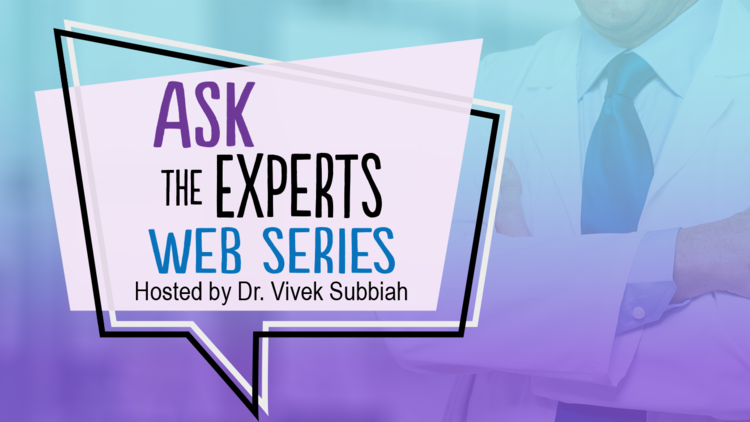 Go deep!
We brought the world's best medical oncologists to discuss RETpositive altered cancer with you.
Selective RETpositive cancer inhibitors - Webinar
RETpositive co-founders Dr. Aliye Bricker and Nicolas Le Bel discuss selective RETpositive cancer inhibitors with oncologists Dr. Vivek Subbiah of MD Anderson Cancer Center and Dr. Justin Gainor of Mass General.

How do the recently-approved RET-targeting TKIs work?

How do these treatments differ from each other and how are they different from immunotherapy and chemotherapy?



How should treatment be sequenced in newly diagnosed patients?



How are TKIs sequenced with those patients already started on chemotherapy or immunotherapy?



What are common side effects of RET TKIs?
Biomarkers in RET altered malignancies - Webinar
RETpositive discusses biomarkers in RET altered malignancies with Dr. Maria Cabanillas, and Dr. Vivek Subbiah, both of MD Anderson Cancer Center

Biomarkers and RET

What is optimal testing to identify RET+ cancers?



What are the pros/cons of tissue biopsy and liquid biopsy upon diagnosis?



What are the cost implications of testing?



How long should I wait before starting treatment?
Resistance and progression on RET therapies. What's next? - Webinar
How does testing differ upon progression from initial diagnosis?

How do treatments vary upon progression? Can I switch RET inhibitors? What about chemo?



What is the role for clinical trials upon progression?


What is the role of local radiation treatment or percutaneous RFA to localized metastasis?

Our all star oncologists, Dr. Alex Drillon from Memorial Sloan Kettering Research Center and Dr. Vivek Subbiah of MD Anderson Cancer Center discuss next steps for resistance and progression on RET cancer therapies.

Moving beyond tyrosine kinase inhibitors: What's new in RET-positive lung cancer

join us for an interactive Facebook Live with guest speakers, Nicolas Le-Bel (caregiver andmember of the RETpositive patient group) and Dr. Alex Drilon (Thoracic Oncologist & Early Drug Development Specialist at Memorial Sloan Kettering Cancer Center). Dr. Drilon is also a recipient of a 2022 Hamoui Foundation/LUNGevity Lung Cancer Research Award for RET-positive lung cancer. Thank you to the Hamoui Foundation for their partnership.

Webinar