Expand for Donations

We are a patient-driven group and Nonprofit organization that aims to improve the quality of life and life expectancy of RET-positive cancer patients by raising awareness, providing community support and advocacy, and promoting medical research for RET driven cancer. 

To accomplish our mission we rely upon donations from patients, caregivers, friends, family, and anyone else who is as impassioned as we are about finding new and more promising therapies to treat RET-positive cancer.  We direct all donations in support of RET cancer research, as well as in support of the RET patient and caregiver community.

Although lung cancer is the most commonly diagnosed form of cancer and is responsible for 26% of cancer deaths, it receives only 7% of cancer research funding.

National funding is still greatly impacted by the persistent misconception that all lung cancer is caused by smoking and the associated stigma that being diagnosed with lung cancer is somehow the patient's "fault". From these meager funds that are allocated, most lung cancer research is directed towards larger segments of the lung cancer population than the 1-2% of RET-positive patients.

The five year survival rate for lung cancer is 26% compared to 90% for breast cancer and 98% for prostate cancer.

This is why RET-positive patients fundraise for their own futures, for meaningful RET-specific research.

Share

View full details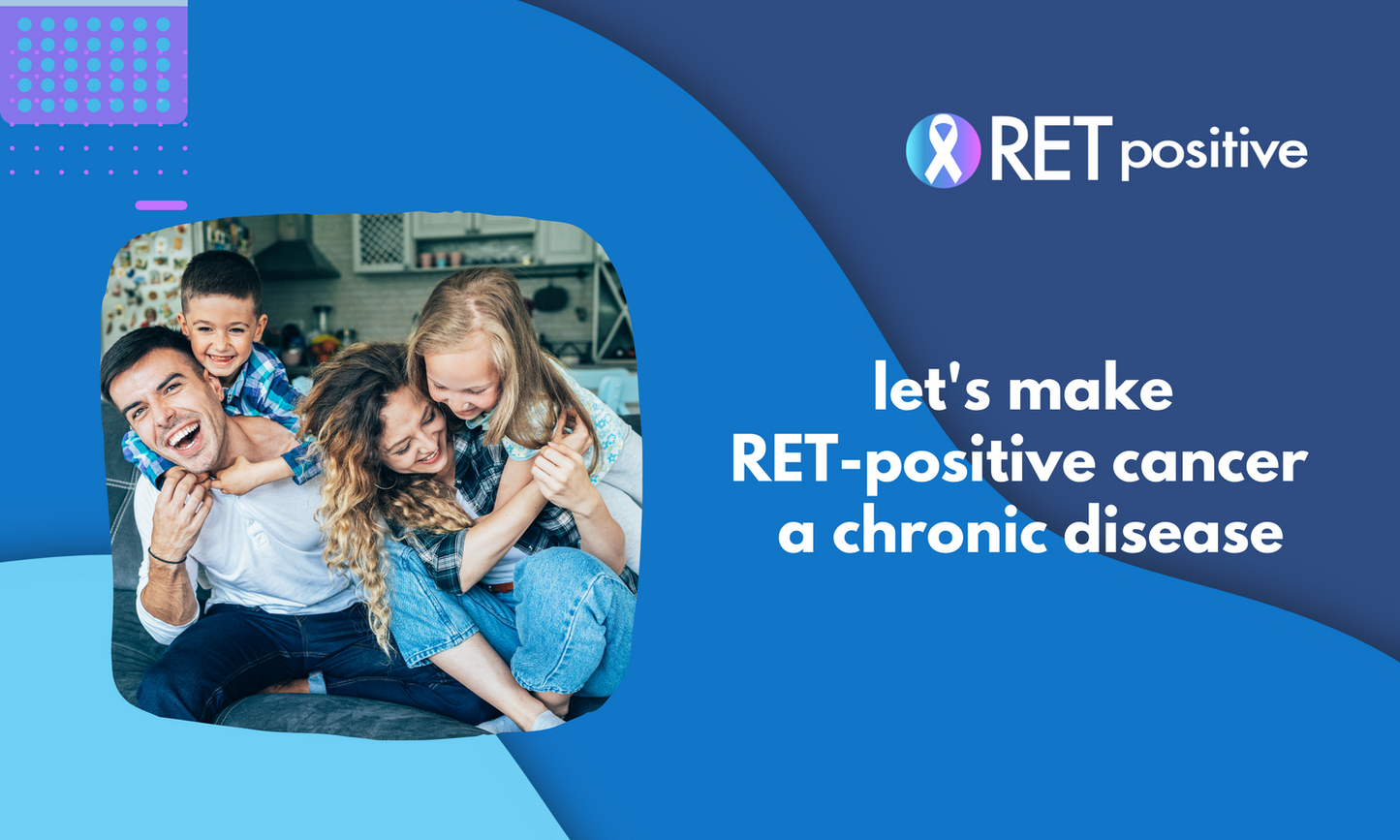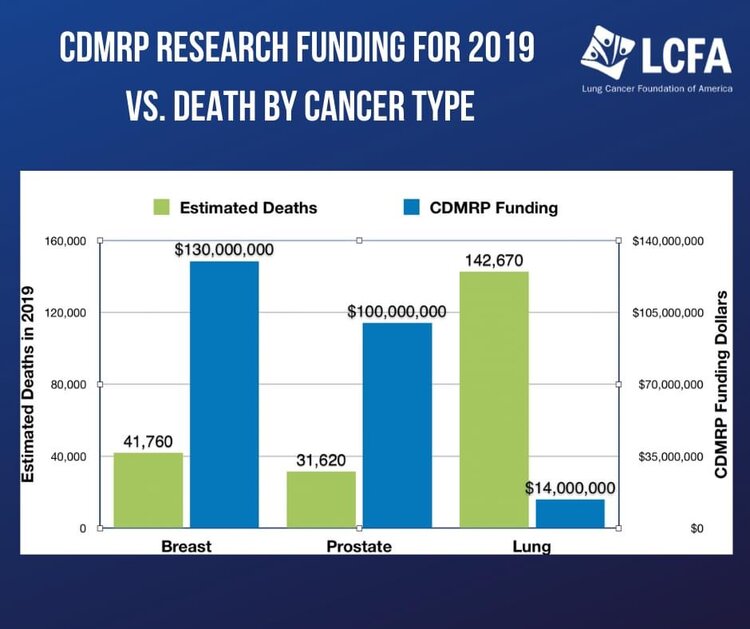 Choosing a selection results in a full page refresh.
Opens in a new window.